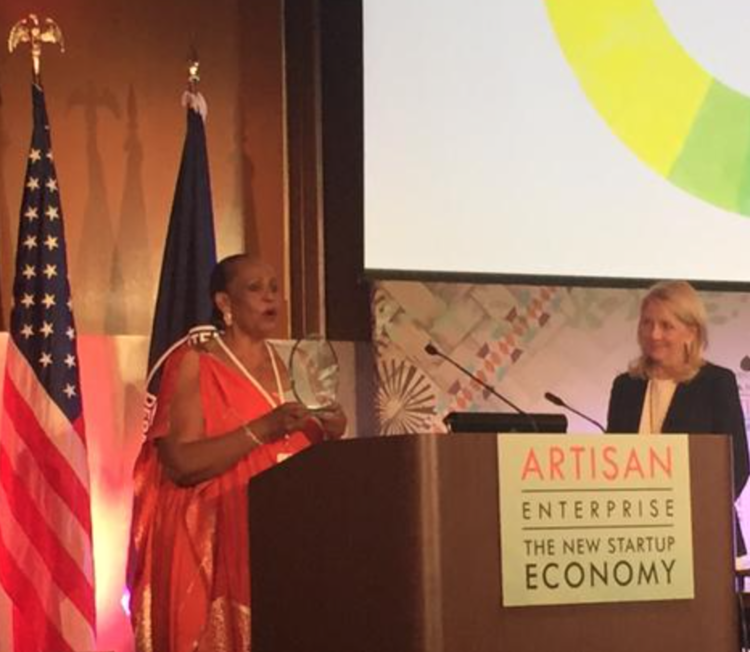 Joy Ndungutse, the co-founder of Gahaya Links in Rwanda, has been  recognized with the prestigious Artisan Hero Award 2015 by the Alliance for Artisan Enterprise, Aspen Global Health and Development, and The Aspen Institute. She was recognized for her wonderful work in creating an artisan-based, social enterprise that had a vision to turn ancient basket weaving skills into a source of livelihood for thousands of rural women. Congratulations to Joy, her sister and co-founder, Janet, and all the wonderful artisans who make up this inspirational co-operative, artisan project.
Gahaya Links manages a network of over 4,000 weavers across the country, organized into around 72 cooperatives that help provide much needed income and stability. The sisters have successfully opened the business to international markets, partnering with the likes of Macy's, Walmart, Oprah Magazine, Anthropologie, Crate & Barrel, and Kate Spade. Today, Gahaya Links "Peace Baskets" are sold and admired the world over.
The award will be officially presented on 10 September 2015 at the launch of the Global Campaign for Artisan Enterprise. Joy and Janet will join past recipients Clare Brett Smith (a pioneer in the field of artisan enterprise and the first recipient of the Alliance for Artisan Enterprise Artisan Hero Award back in 2013), and Nilda Callanaupa Alvarez (the 2014 winner and Founder of the Center for Traditional Textiles of Cusco) (CTTC). They are all recognized leaders and innovators, working tirelessly to elevate the importance of the artisan sector.
Today, artisan activity is the 2nd largest employer in the developing world and represents a $34 billion a year market. Women are the primary beneficiaries of the artisan economy and investment in artisan work generates income, creates jobs, fosters economic communities, and preserves cultural traditions. Artisan goods such as the woven baskets lovingly created by the women artisans at Gahaya Links are at the heart of a new marketplace for meaningful luxury, placing value on the exchange between artisans, suppliers, retailers, and consumers.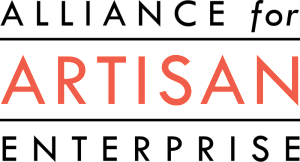 About the Alliance for Artisan Enterprise
The Alliance for Artisan Enterprise, hosted by the Aspen Institute, was launched by former Secretary Hillary Clinton in 2012. The Alliance is a collaborative effort of over 64 members, including small and medium enterprises, corporations, non-profit organizations and individuals who are working together to promote the full potential of artisan enterprises around the world. As a platform for public-private partnerships, the Alliance leverages the collective strength of our members to break down barriers commonly faced in the artisan sector. The mission of the Alliance is to support the power and potential of the artisan sector, to create jobs, increase incomes, enhance cultural heritage and promote development that respects the uniqueness of people and place.