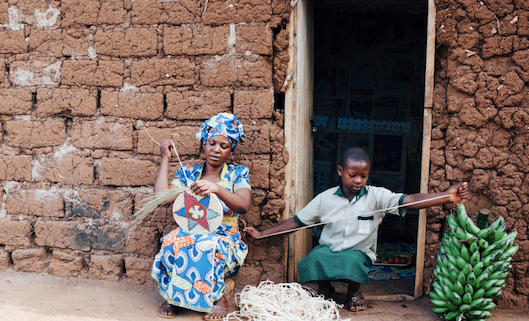 Reposted from the Huffington Post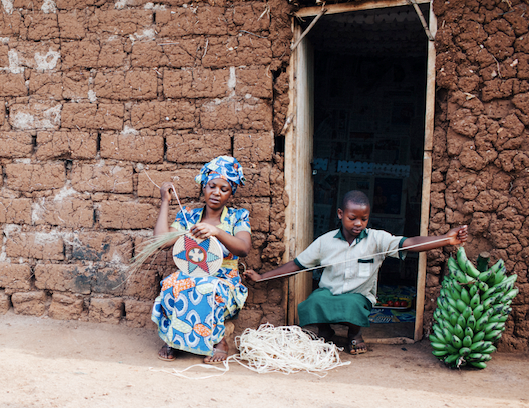 For most working women and men in America today, finding a healthy work-life balance can be challenging to say the least. Studies show that we are more overworked than ever before in this country, which means there aren't enough hours in the day for some of the most important things in life, like spending time with family and friends, caring for our children, and taking personal time to rest and rejuvenate. This issue has received some much-needed, highly publicized attention lately, from Netflix offering paternity leave to KKR paying for newborns and nannies to accompany parents on business trips. Yet as these companies' strides are still the exception and not the rule in America, we may need to turn to other countries for examples of how to bring about a better balance between work and home life. Interestingly, one of the most harmonious examples of working mothers being able earn a living while simultaneously spending time with their children has emerged from the third world: Rwanda.
In many small villages throughout the country, women are making signature handcrafted baskets and turning a profit to help support themselves and their families, thanks to American companies like Macy's who buy and sell directly through stores (see: their Path to Peace project). It may seem odd to think of work-life balance as critical to economic development in Africa, but it has been a major factor in empowering native basket weavers to create businesses for themselves.
Because Rwandan women can do their weaving at home during convenient hours, they avoid commuting to nearby cities in order to earn a living, which prevents problems of homelessness and vulnerability. These women earn a livelihood while simultaneously caring for children, planting and harvesting gardens and maintaining family responsibilities. And in doing so, their close-knit rural communities stay intact.
"Not long ago, 3,000 women didn't work because they didn't think they had skills that could get them a job anywhere," says Lucy Mbabazi, daughter of Janet Nkubana who leads Gahaya Links weaving cooperative. "Now, they are able to work in their homes, using their hands to create something beautiful you can put at your table. These baskets have transformed families and entire communities."
The ironic part of this economic development is that Rwandan women have been weaving these beautiful baskets for generations — they simply had no outlet through which to sell them. Historically, mothers would pass on basket weaving knowledge to their young daughters because an ability to shape baskets was considered a prerequisite to marriage. Now, it's a pathway to a sense of self-worth and respect and potentially earning as much money as your husband — and doing so within the confines of your home and within the company of your friends.
"The female weavers I've met are overwhelmingly proud and have a strong sense of independence," says Macy's Chairman and CEO Terry Lundgren. "The Path to Peace Project has truly been transformational. It's achieved a broader social impact than we ever thought possible. Its goals do not simply serve individuals; it's about what's best for Rwanda and its people."
Co-Founder of the Path to Peace Project, Willa Shalit, says that the sale of products like these actually creates a unique connection between the artists and the consumers. "When a woman in the United States and a woman in Rwanda come together, they do so on equal footing: one has created a beautiful object and the other can display it in her home. At the same time, one has purchased a product and the other receives compensation. It creates a special connection."
Whether in South Africa, the United States or any other country where females can gain rightful employment, we've seen countless inspiring examples of the power women have when they come together for change and growth. In the instance of Rwandan basket weavers, coworkers are neighbors, which cultivates an environment of motivation and support.
"When women work together, we have a voice," says Doracella, a 54-year-old weaver. "I am exposed to other weavers and parents. We talk to one another about work and family, we share different experiences."
"These women view the business from a holistic perspective, meaning that they also care about each other," adds Shalit. "They learn about hygiene, nutrition, medication, how to deal with violence issues at home. They help other women set up bank accounts and teach each other about financial management. They are changing lives in so many ways beyond running a business."
In the case of Shalit's Path to Peace project, the business has been running for nearly ten years. But Lundgren insists it's trade, not aid, that keeps the business running successfully, and encourages other programs to adopt such a structure.
"We wanted to build something that would last, tapping into the known skills of a native community and providing additional support: training, guidance, technique," says Lundgren. "This required an investment, specifically a training center where Rwandan women could learn the details and refinement needed for the baskets to become marketable…This project has been successful with American consumers not only because they love the product, but also because they connect with Rwanda's story and feel good about giving back."
And for those of us in the Western World still trying to "have it all"? Perhaps this inspiring example from Rwanda will help make it more of a reality in this country, spurring us to seek out alternative, innovative ways in which we can create a better balance in work, family, and all other areas of life.
For more information on the Rwanda Path to Peace Project, click here.
---
Follow Marianne Schnall on Twitter: www.twitter.com/marianneschnall
https://gahayalinks.com/wp-content/uploads/2015/12/2015-12-10-1449758182-4626877-ws24-thumb-2.png
408
529
tadmin
https://gahayalinks.com/wp-content/uploads/2015/09/gahayalinkslogo.jpg
tadmin
2015-12-12 20:02:36
2020-04-28 03:15:57
Work-Life Balance Doesn't Have to Be So Complicated: A Lesson From Rwandan Basket Weavers